I never intended to own my own business. But after being made redundant in 2013, I decided to 'give this freelance thing a go'. Ten years later, I have a profitable  business I love and a reputation for being a leading health and medical writer.
That's right, I've officially been in business for 10 years.
Sometimes it feels as if it's only been a couple of years since I went out on my own. And other times, it feels a whole lot longer.
But before I launch myself into the next 10 years, I thought it important to take stock of what I've achieved and how I got here. So here is my wrap-up of the last 10 years, and the story behind my success. (Spoiler alert: there was no magic formula).
Stepping out on my own
Prior to setting up my business, I worked part-time at home for a corporate wellness company. It was a great arrangement as I was still able to be there for my kids (7 and 3 when I started there). My hours were flexible – I just had to get the work done. And during that time, I learned a lot about writing health information.
Unfortunately, after 3.5 years my position was made redundant. I was offered a full-time role in the office but I turned it down because I wanted to be there for my kids.
Back then, my kids were 10 and 7, so I was well and truly in mum mode. You know the drill – helping out at primary school, attending athletics days, running them around to their activities, and doing all the other 'mum things'.
I decided that if I couldn't get part-time work based at home, then I would set up my own business and be in charge of my own destiny.
I registered Write to the Point Communications. and promptly organised business cards. The only problem was the first batch had a typo on them. Duh! So I had to throw them away and organise more. Already I was in the red.
But I had secured my first client — the corporate wellness company I had been employed with.
Because my kids were young, I didn't have a lot of time to devote to my business.
Actually, let's be honest. I didn't even think of myself as having a business. I was just trying to earn some money.
And I certainly didn't think of myself as a copywriter, even though that's what I did. It was only when someone I had recently met said "Hey, you're a copywriter, right?" that I realised copywriting was a thing.
Until then, I just thought of myself as a freelance writer and continued to think that way for a while.
In the early days, I didn't even think of myself as having a business. I was just trying to earn some money.
Click To Tweet
Early days
In the beginning, I hustled and hustled for work – any kind of work.
My earliest clients were friends and friends of friends. And I wrote for all industries – real estate, thermal imaging, homewares, and a card business.
When I started, I had no idea what I was doing. No, seriously. I knew I could write, but that was about it.
I really just flew by the seat of my pants.
There were no processes or business plans. I had the crappiest website you've ever seen, and I didn't know how to charge for what I did.
In fact, I charged WAY less than I should have. Some jobs I even lost money on!
Some projects went well, and some were complete nightmares.
Most clients were lovely, but a few were…well, not lovely.
And some even took my work without paying me for it. Pigs!
In my first year in business, I made a profit of $5,000. Yeah, I know. Not much.
But despite this, I kept showing up, tried new things, and learned from my mistakes. And boy, were there a lot of them.
When I had little or no work, I didn't take the day off to go shopping or watch Netflix. I turned up, sat at my desk and worked ON my business.
And every year, my business grew a little more and I earned a little more.
My first year of business, I made a grand profit of just over $5,000. That's right. Diddly-squat.
Click To Tweet
I am copywriter
I started gathering some momentum when I found work through an agency. Unfortunately, that agency has changed hands and has a different business model now. But it was where I began to get regular work (although not highly paid) and started to build my portfolio.
Initially, I wrote about all kinds of topics, but the agency soon saw I was competent in health writing. So, I started to get more of those jobs.
My first 'big break' came in 2014 when I was commissioned to write an article for a new magazine for Fitness Australia (now renamed AUSactive). It was titled Move to the Music, and it examined how music influences movement. Not only did I get paid  well, I also got my first by-line! It was so thrilling to be called 'Health Writer'. I ended up writing 5 articles for Fitness Australia. Most of them have now been taken offline, but you can still read an excerpt of the one I wrote on male incontinence. (Disappointingly, my by-line has gone ☹)
Soon after that, I landed a big commission to write 30 articles for Bupa, which was huge at the time. While I didn't get paid heaps of money, it was a big organisation to work for. Once again, many of these have been retired or repurposed, but a few are still hanging about. Here's one on over-the-counter pain medication (with a by-line!).
With a couple of by-lines under my belt and regular commissions coming in from the agency, I finally felt I could call myself a copywriter. I AM COPYWRITER!
Finding my community
My business really started to turn around when I joined The Clever Copywriting School (TCCS) in 2016. TCCS, run by Kate Toon – one of Australia's best copywriters – was a community of other copywriters at varying stages of their careers. Suddenly, I was mixing with and learning from other people just like me who had built a successful business writing. And amazingly, they were willing to share their knowledge and expertise with me.
TCCS was where it was at (and it still is!) I had access to information about what to charge for my work, copywriting and admin processes. I could learn how to increase my business profile, how to market myself, and I had a community of others I could turn to if I needed. It felt like I had stepped into an Aladdin's cave of copywriting goodness. As I began to implement all of this knowledge I began to feel more confident in myself as a copywriter and a business owner.
Building my portfolio
My new-found confidence meant that I started winning more jobs, making more money and building a portfolio I was proud of. Some larger clients such as Independence Australia and the Metro Pain Group came on board and joined my retainer clients. Health practitioners also started to find me. These included a dentist, physio, a few personal trainers and a Chinese medicine practitioner. And the agency was still commissioning work.
Eventually, I realised that I had slowly been repositioning myself in the market to attract more health-related clients. It was the work I most loved to do, and the work that I found the easiest.
And so, after some nerve-racking deliberation, I decided to niche my business and rebrand.
The Melbourne Health Writer was about to be born.
Rebranding
I rebranded to The Melbourne Health Writer in April, 2018 – 5 years after starting my business. And since then, I have never looked back.
The thing about niching is that you become known for one thing. And the more you do it, the better you become at it. Eventually, you become an expert in your field and can charge more for what you do. And you get a name for yourself.
Since niching, I have never been short of work. In fact, I often refer work out to other colleagues because I just can't take it all on. I now work exclusively with health and medical brands and health practitioners. I've also built authority in my field, got better at what I do and worked with some brilliant clients – many of which were on my bucket list once upon a time.
Some of the companies I worked with include Medibank, Pancare Foundation, Defence Health, TerryWhite Chemmart, Jean Hailes for Women's Health, Macular Disease Foundation Australia, Royal Australian and New Zealand College of Psychiatrists, Ovarian Cancer Australia, Carers Australia, digital agencies, government bodies and a host of inspiring health practitioners.
And I continue to attract these types of clients.
When you niche, you become known for one thing. And the more you do it, the better you become at it. Eventually, you become an expert in your field and can charge more for what you do.
Click To Tweet
Learning SEO
One of the reasons I continue to win big clients is that I have great SEO on my website. But I never used to. In fact, once upon a time, I had no idea what SEO was. So I decided to learn.
In 2018, around the time I rebranded, I enrolled in Kate Toon's SEO Recipe for Success. This course changed my life. Not only did I finally understand what SEO was and how to apply it to my own website, but I was able to add SEO-copywriting to my list of services. This helped make me more money and reel in more clients. While I did the Recipe for Success, I also undertook Kate's How to set up an SEO-friendly WordPress site course. I finally got rid of my crappy Wix website and built a new one, all by myself.  In a few short months, I improved my SEO rankings dramatically and the number of web enquiries picked up considerably.
Since then I've developed my website even further and it continues to work hard for me day after day.
Conference speaking and winning an award
My business really picked up as a result of my rebranding and my new website. Niching meant that I could strategically market myself with more targeted messages. I found writing health and medical content enjoyable and easy which gave me great personal satisfaction. Plus, I was able to be clearer about my service offerings. All of this translated into more income, more great clients and a business I loved. I was also able to continue building my portfolio and my logo gallery.
Because niching had been so successful for me, I was asked to speak on a panel on niching at CopyCon 2019. When I was asked, I had a little imposter moment — who am I to be talking at a conference? But through sharing my experience on stage, I saw that I really did know a lot about writing for the health and medical industry, and how to best serve my clients.
My little imposter was silenced somewhat at the end of the day when I won the Clever Copywriting School Member of the Year Award — an award that was voted by my peers (or in another world, my competitors).
I wasn't awarded for writing scintillating copy. I was awarded for being helpful, inspiring and embodying the spirit of our group. In short, it was an award for being an awesome human being. It was quite a lovely award to win.
While receiving the award was amazing — I got a trophy AND a tiara — it also made me realise how much I liked sharing my knowledge to help other people. Something to file away in my memory bank.
Getting more intentional
In 2020, my life changed again — and I'm not talking about Covid-19 and the year of the great lockdowns.
I'm talking about the Hot Copy Mastermind.
In December 2019 I applied to be part of the inaugural Hot Copy Mastermind (HCMM). This was a 6-month intimate coaching program designed to help build our brand, and accelerate business growth. And it was run by Kate Toon and Belinda Weaver, from Copywrite Matters.
When I signed up for the HCMM I was earning good money but working long hours and starting to feel burnt out. This was not sustainable.
Throughout HCMM, I became clearer about my branding, positioning and who my ideal clients were. I developed better processes around my work, built a team of people I could outsource things to or work in collaboration with, and bedded down my core offerings. I also recorded a few videos to add to my website and became a lot more confident in sending off large quotes.
HCMM helped me continue to grow my business and develop new services without feeling stressed, or burnt out. It also helped me build my profile and earn more money! But more than that, the Mastermind was a beacon of light during the dark time of Covid-lockdowns. Our little group was a great support and comfort when the events of the global pandemic threatened to overwhelm us. Looking back, it was actually the perfect time to do a Mastermind, as I had plenty of time to implement what I learned as I was in lockdown and not able to do anything else.
Undertaking a Mastermind program in 2020 helped me grow my business and develop new service offerings without feeling stressed, or burnt out. It also helped me build my profile and earn more money!
Click To Tweet
Sharing my expertise
Remember when I learned that I liked helping people by sharing my knowledge? Well, in 2020 I was offered an opportunity to pay forward the support I received when joining TCCS by being asked to be one of the official Ambassadors.
This role involves joining online coffee chats, running training and offering help and advice to other members of the community. My areas of specialty are health and medical writing, niching, and mindset and personal development.
I'm proud to be a TCCS Ambassador. It allows me to give back to the community that so generously gave to me when I first started, and to help other copywriters on their journey towards success.
A reputation as a leading health and medical writer
By 2021, I had done considerable work in building my brand and extending my reach. I had been a guest on several podcasts where I spoke about health and medical writing and brand development. I was also asked to speak again at CopyCon 2021. (Unfortunately, due to the pandemic, CopyCon was postponed until 2022. But I still got to speak!)
After 8 years in business, I had established myself as a leading health and medical writer in Australia. I had a client list that many envied. But I had worked very hard to achieve this. I had put in some serious hours and invested serious money into growing myself and my business. The last thing I wanted was for someone to take advantage of that and trade on my hard-earned reputation.
So, I decided to trademark my business.
Due to trademark laws, it was impossible to trademark my business name, so trademarking my logo was the next best thing. Given the name of my business is contained in my logo, it seemed like a great way to protect my business name as well as my branding.
But this wasn't as simple as I expected it would be. At the very last minute, just before my trademark was to be registered, lawyers for a tech giant named Apple (yes, THE Apple) lodged a Notice of Intention to Oppose my trademark.
According to them, the apple in my logo was similar to theirs, similar to their trademark and likely to deceive or cause confusion. My lawyer and I didn't agree.
To cut a long story short, we held tight and fought for the trademark. We won. And the only concession we had to make was to make a small tweak to my logo, which no one even noticed. If you're interested, you can read the whole story in my blog, "Fruit wars": How I took on a tech giant and won.
A new tool for my toolbox
It was also around this time that I started to build a new skill — complying with AHPRA's advertising guidelines.
If you don't know, AHPRA – the Australian Health Practitioner Regulation Agency has strict rules about what health practitioners can and can't say in their advertising. As I worked with more health practitioners, I needed to delve into the legislation and work out what it all meant and what I could and couldn't say in my copy.
It was quite labour-intensive, but the upshot is that I'm now somewhat of an expert when it comes to those guidelines. I also realised, that as a natural rule-follower, I loved this type of work.
Given that these guidelines are hard to find, even harder to understand and a giant pain in the bum to comply with, I found myself in the perfect position to offer a new service — AHPRA compliance. I have now developed a free lead magnet, a low-cost AHPRA compliance check service, and AHPRA-compliant website packages for health practitioners.
I'm now starting to become known for my knowledge of AHPRA and even have some great case studies and testimonials. I plan to keep building on this arm of my work.
The Melbourne Health Writer is an expert on navigating the AHPRA Advertising Guidelines for health practitioners.
Click To Tweet
Annus horribilus
Towards the end of 1992, the Queen declared it had turned out to be an "annus horribilis" after a year of scandal and three royal divorces. While I wasn't the subject of any scandal, nor did I go through a divorce, I had my own horrible year in 2021/2022.
After a solid 8 years of growth, life threw some curve balls which meant I took a step back from my business.
By early 2021, the extended lockdowns of 2020 (while my son undertook Year 12) had taken their toll. While we were hopeful that 2021 would be different, living in Melbourne it was simply more of the same. This was an emotional blow and we all felt quite flat. Lockdowns were also harder to swallow when we saw people in other states out and about or even going on holidays. Melburnians had the dubious honour of being the most locked-down city in the world due to the pandemic. We clocked up a total of 263 days or the equivalent of 9 months. Being locked in for that amount of time definitely impacted my mental health.
Then, a week after Easter 2021, my best friend of 42 years passed away suddenly. After having a stroke, she remained in a coma, never regaining consciousness. Doctors said she was unlikely to recover and 2 weeks later she passed away. At the time of her stroke, borders to QLD were closed to Victorians. Fortunately, they opened up in time for me to attend her funeral in Brisbane. I like to think that she was holding on long enough to make sure I was able to get there.
I was devastated at her loss and found it very hard to focus on anything from the time of her stroke to the time of her passing. Once she had passed, I felt incredibly sad.
Not long after her death, our daughter's health took a dive. Processing Jenny's death was put on hold for a while. I spent my time navigating the health system and taking our daughter to multiple medical appointments. Thankfully, after a long road, our daughter is fully recovered. But I'll be honest — it wasn't an easy time travelling that road. By the time 2021 came to an end, I was totally burned out.
Even after 5 weeks off at the end of the year, I wasn't ready to go back to work.
You have to know what makes you happy and continually adjust your sails to keep doing what makes you happy if you want to be in business long-term.
Click To Tweet
Getting my mojo back
By the middle of 2022, things were looking up again. After finishing 2021 feeling completely wrung out, I consciously made some changes to my business and my life. I explain this further in my 2022 end-of-year post. Basically, it boiled down to:
taking regular breaks and celebrating the good things in life
looking after myself and my health
investing in my business and my skillset again
helping other people by sharing my knowledge and expertise
working on projects that inspired and interested me.
I also continued to develop my offerings around AHPRA-compliance and appeared on a few podcasts. Plus I accepted an offer to work 2 days a week (as an employee) for Jean Hailes for Women's Health, who I had worked with for the past 2 years. This was quite incredible given they had once been on my client bucket list.
These things definitely made me feel excited about my business again. By the end of the year, I was skipping to the finish line, instead of dragging myself like the year before.
My business today
It's been a wild ride of ups and downs. But business— and life — is never smooth sailing. There will always be challenges so you just have to hold on during the hard times. Simply consolidating where you're at is a tremendous win when your back is against the wall.
As I look at my business today, I'm pretty happy and very proud. I really am a leading health and medical writer in Australia!
I'm so grateful to have a business that I absolutely love, which allows me to earn a great income to support my family. I get to work on projects that I once dreamed of, with people who are amazing at what they do. And my work is meaningful and makes a difference to others.
To get here though, I've invested a lot of time, energy and money into my business. I've honed my copywriting skills, learned how to run a business, learned about SEO and how to write web copy that ranks, built my own website, attended conferences, undergone training and courses, and built my profile.
I've also invested heavily in myself. I've learned to stop comparing myself with others and worrying about what other people think of me. I'm better at letting go of imposter syndrome, being authentic, facing my fears, and taking calculated risks.
When I take stock of how much I have put in, and how much I've achieved, I feel immensely proud. Plus, I still managed to raise my kids into beautiful young adults.
My success didn't happen overnight. It came after years of hard work and investing in myself and my business. Find out what I did.
Click To Tweet
The thank yous
Of course, no woman is an island, and I haven't been able to do this on my own.
There are so many people who have been instrumental in helping me grow my business into what it is today, and I can't possibly thank all of them. But I'd like to name a few.
My wonderful husband and kids who are now 20 and 17, have supported me all this time. They have supported me through crazy deadlines, left me alone when I needed a bit of shush, and continue to be the reason I keep pushing on, even on the hard days.
Mum, who instilled a love of words in me from a very young age, by buying me lots of books and playing endless games of Scrabble with me during our summer holidays.
Dad, who put me through school and university and taught me that all we ever need to do is our best, whatever that is. That value had held me in good stead my whole life.
Greta Zaffino – my fabulous sister and inspiration from Colour and Spice, who has been in business for over 10 years herself.
Kate Toon, who taught me so much about copywriting, business skills, client relationships, SEO, digital marketing, branding, and profile-building and became a mentor, friend and confidant along the way.
My colleagues, past and present from TCCS who have had my back, answered my annoying questions, showed me what a successful business could be like, cheered me on, and commiserated with me when things weren't so flash.
And of course, all my clients — the past and the present, the good, the wonderful, and even the bad (because you taught me valuable lessons!) Thank you for putting your faith in me, paying me to do what I love and referring me to other clients.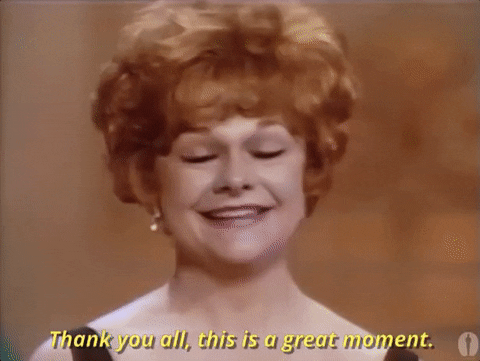 The future
At the recent Digital Marketing Collective business retreat I attended, I took some time to think about what I want the next 8-10 years to look like. While I won't be overhauling my business totally, I will be making some subtle changes and developing some new offerings.
The primary goal is to still have a business that I love and am enthusiastic about. I've seen many people make their primary goal a monetary one. But when they reach it, they discover they've built a business they don't enjoy or that doesn't inspire them. And they feel trapped. That's something I want to avoid.
But I also want a business that will make money — because we can't live on love and inspiration alone, right?
It's too early to share what my new offerings will be, but once they are solidified, I'll be letting everyone know.
For now, though, it's time to wrap up this trip down memory lane and get on with the business of celebrating this amazing milestone – before I get too focused on the next decade.
Cheers
Nerissa