AHPRA Recently, a fellow copywriter pointed out a content marketing website that seemed to diss freelancers and 'other writers', by comparing what they do, to what copywriters do.
The dissing wasn't obvious, but it was there.
The company presented a table of 14 services that they offered that included three columns.
The first column was the name of their business. Every service they offered was listed, and ticked off in bolded, bright red. Then, there were two other columns. One was titled 'Freelancers' while the second was titled 'Other writing services'.
The only thing that was ticked for these options (in plain black, not even bold) was the box 'content written'. All the other boxes had black crosses in them.
According to them, out of 14 services that were listed, freelancers and 'other writers' only write content.
What a load of Bullsh*#t.
Freelance copywriters can perform many of the services offered by digital agencies. Click To Tweet
Copywriters do more than write content
I wondered if maybe this company wasn't overly familiar with what copywriters actually do.
But on further investigation, I decided that they were — given that two of their team members called themselves 'copywriters' and one of their managers called themselves a 'freelancer'.
So, I actually think it was their intent to be uncool and rubbish freelancers, and purport the myth that copywriters are indeed only good at writing copy. After all, that helps market their services doesn't it?
Because if you want more than 'content written', you'd be a fool to use any other firm but theirs.
Well, I'm here to bust a few myths.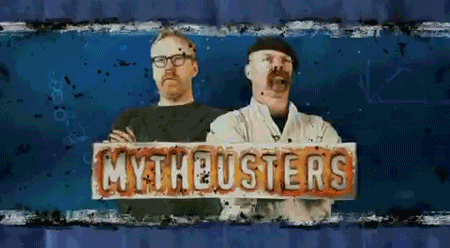 Myth #1 – Copywriters only write content
Writing content is certainly what copywriters do, but in order to write copy that excites, engages, converts and informs, they must have other skills. To imply that freelancers and other writers are not professional content developers is naïve and misleading.
Myth #2 – Copywriters know nothing about editorial guidelines or styles
This is bollocks. When freelance writers work with clients, they take the time to understand their business. This includes talking about why they're in business, what they do, who they do it for, what message they want to get out, how they want to be perceived and what they want their reader to do. All of this can be summed up as a Copy Brief. And part of delivering copy that follows a brief is to understand editorial guidelines and the style in which to write. Hell, some copywriters — myself included — actually help clients develop their own editorial and style guidelines.
Freelance copywriters are multi-talented and multi-skilled and offer services beyond just copywriting. Click To Tweet
Myth #3 – Copywriters know nothing about SEO or the internet
The internet isn't rocket science. Nor is it something only understood by digital marketers or content creators (as they like to be called). There are plenty of — dare I say it — 'freelancers and other writers' that have training in SEO. Why? Because their very livelihood depends on it. From generating leads for their own businesses, to writing SEO-optimised copy for their clients, today's copywriters really need to understand how this internet thingy works. And they do.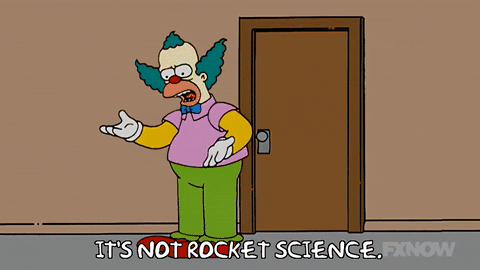 Myth #4 – Copywriters can't perform keyword research for you, or write SEO-rich content
Further to my point above, in order to understand how the internet works, and how you can climb the ranks of Google (why nor read how I did it?), writing SEO-rich content is critical. In fact, SEO-copywriting is a key factor in what copywriters do. And how do we do it? Through keyword research. Duh! Oh, and by the way, we can also write meta titles, tags, descriptions, H tags and image alt tags. Myth busted. Next!
Myth #5 — Copywriters can't advise you on your website
Contrary to the opinion of the misinformed digital agency, some copywriters have copious amounts of knowledge regarding many aspects of content creation and digital marketing including — gasp — websites. Not only do we understand how it works, how to keyword research and write SEO-rich content, some of us who are trained in SEO can also advise you on how to structure your site. Surprised? I bet some digital agencies are.
Want to climb the ranks of Google? The right copywriter can help demystify SEO, and write content that will rank. Click To Tweet
Myth #6 – Copywriters can't conduct research
Ummmm. What? Gathering information and presenting it to an audience is what copywriters do. How do they actually write content that is informative and factual? How do they find statistics? How do they write an interview piece? How do they write about something they don't have personal experience with? It's called research. Being able to conduct good research is an incredibly important skill for any copywriter to have. Last year, I was commissioned to write a piece on the future of Immunotherapy cancer drugs. The time spent on research was more than the time spent writing the piece, so don't tell me that freelance writers can't research.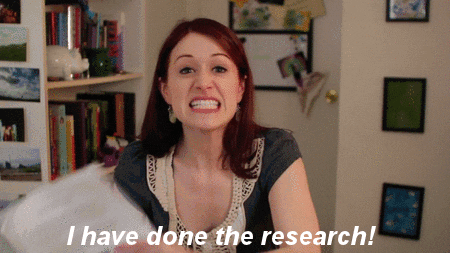 Myth #7 – Copywriters can't help you generate leads
This statement is a bit leading (get it?). But seriously, there are copywriters — some who also work as freelancers — who specialise in writing lead funnels and sales pages. In fact, because that's all they do, I'd argue they'd be better at it than a content marketing agency who promotes themselves as a solution to the masses.
Myth #8 – Copywriters have no idea about images that accompany copy
We might focus on copy, but we're not stupid. We can (and do) advise or even source images to accompany content. Many of us do this for our own blog posts or web copy at the very least, while some of us get paid to do it for our clients.
Myth #9 – Copywriters can't write social media posts
Once again, this is an assumption made by people who don't fully understand what a copywriter does, and how they can help small businesses or even large businesses improve their communications. There are plenty of copywriters (I know a few personally), who are whizz bang at writing and managing social media posts. They can also schedule and automate said social media posts, so you don't have to. Gasp!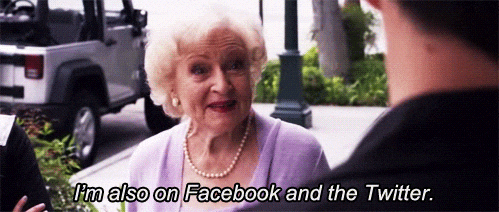 Myth #10 – Copywriters can't help you define your business
Once again, this is baloney. I, along with many of my colleagues actually help businesses define their businesses. We help clients develop their customer avatars, their mission, vision, guiding principles and values. We call it Tone of Voice guidelines. In fact, we spend a lot of time (perhaps even more than the average digital agency) doing this, because we take a more individual approach with our clients and want to ensure the copy we write is in line with their business offerings.
Myth #11 – Copywriters only do 'copy things'
Obviously, copywriters can't do all the jobs in your business. We can't provide financial projections, and we probably can't help you with risk mitigation. But some of us offer other 'extra' services such as loading blog content directly into your content management system, planning out your content strategy or scheduling your email campaigns. Some of us are also graphic designers or web developers and may offer services that can accompany content creation.
For example, I offer services to health practitioners to help them comply with AHPRA advertising guidelines. I also write sales pages, conduct patient resource audits and run training and coaching sessions. And I speak at conferences and on podcasts!
Copywriters are multi-skilled people who do more than just write copy Click To Tweet
What copywriters do is more than a 'tick box' exercise
Obviously not all digital agencies are the same, just like all copywriters aren't the same. I know there are some great digital agencies out there, because I've worked with some.
However, there are some (like the one mentioned in this post – which remains nameless), that are perpetuating myths about the range and quality of services freelance writers can provide – and that's just wrong. It's also incredibly unfair.
Copywriters are multi-skilled people, even if they work for themselves in a freelance capacity. Many of us continue to invest in our businesses by learning new skills, and expanding our knowledge regarding digital copy in order to serve our clients better.
Just because a digital agency with a flashy website, awesome graphics and a big, swanky office tells you that they are the answers to all your content creation problems doesn't mean it's true.
Most of the copywriters I know are very talented people and can do most of the things listed above. They're also very nice, helpful and will do their utmost to meet your copy needs.
So, if you're ready for high-quality content, with most of the bells and whistles, that's delivered with a smile and doesn't cost the earth, contact me or check out The Clever Copywriting Community Directory. There's around 300 copywriters listed there — with different specialties and services — and all of them do more than 'just write content'.
Cheers
Nerissa