018 is quickly drawing to a close, and before I hang my keyboard up for a well-needed break, I thought I should take some time and reflect over the year that was.
The highlights…
Stunning sunrises
My year began with a week by the beach with my family – going swimming, treating myself to ice-cream, and enjoying amazing sunrises. In all honestly, I didn't even turn on my laptop until halfway through the month. Hoorah!
When I did, I eased myself back into work-mode with some regular client work and contributed to blog about the future of freelance writing. I also embarked on a 12-month body and lifestyle transformation….but more on that later!
Celebrating business…and a re-brand!
In March I celebrated 5 years of being in business for myself. I'll confess to a cheeky champagne and a little bit of cake! And a month later, I re-branded my business from Write to the Point Communications to The Melbourne Health Writer — a milestone that saw me cement my niche of health and medical writing. Of course, this meant a new logo and business cards, which was also a little bit exciting. I then began making plans to build a new website.
CopyCon 2018
In May, I travelled to Sydney to attend my first ever CopyCon — Australia's only copywriting conference for copywriters. What a terrific weekend of learning, networking and getting to know other copywriters. It was definitely a highlight on my calendar this year. You can read about it here. I'm even more excited for next year, when I'll be taking to the stage at CopyCon 2019 to share my experience of niching, along with two other copywriters. Tickets are still available and you can find out more about CopyCon here.
A new team member
In June, I acquired a new team member who I have since promoted to 'Productivity Manager'. Her name is Skittles and she's a 5-year old kelpie x staffy we rescued from an animal shelter. She's a faithful and loyal team member, who makes sure I continue to meet my deadlines. She's also pretty good at reminding me when I need to take a break as well!
Getting my Google on…and taming the beast!
One of the biggest investments I made into my business this year was undertaking the SEO Recipe for Success Course, which began in July. Over 8 weeks, I delved deep into the world of SEO, gaining knowledge and skills so I could manage my own SEO, and help my clients grapple with theirs as well, so they could climb the Google ranks.
During this course, I also rebuilt my website and by August it was ready for the BIG unveil! My investment in the SEO Recipe course definitely paid off, because within 8 weeks of launching my new site, I had topped the Google rankings. You can read how I did it here.
Hundreds of thousands of words!
As well as writing my own blog, I've been kept incredibly busy with client work, for which I'm truly grateful. I've written pretty much everything this year including blog posts, articles, web sites, profile pieces, email campaigns, letters, newsletters, patient information, branding and style guides, Tone of Voice guidelines, as well as editing a number of reports, and even a short story!
Several pieces I'm incredibly proud to have my name on include:
Immunotherapy cancer treatments: The European perspective  – for The Mandarin 
Medicinal cannabis: Your questions answered — on my blog 
Key lessons for 2018
Invest in your business
One of the key things I learned this year, is the importance of investing in my business. This year, I have invested more time, money and energy into my business than any other year, and my growth has been more than I anticipated. I've learned new skills, acquired new knowledge and have been able to use that to help my clients solve their problems when it comes to copy or getting found in Google.
Be fussy about who you work with
I've also learned the importance of working with the right clients. It's not uncommon for copywriters to have some clients who are a bit difficult, shall we say. I am really happy to say that I don't have any who fall into this category! You can find out how I got rid of those kind of clients here.
I am working with clients who are aligned with my values and my brand. My clients are a delight to work with, and are all making a huge difference to the health and well-being of those whom they serve. It is an absolute privilege to work alongside them.
Invest in yourself
As well as investing in my business, I've invested in myself this year. Remember that body and lifestyle transformation that I embarked on at the beginning of the year? Well, in addition to becoming a healthier, happier version of me (I've lost 2 dress sizes), I'm also a lot clearer on my goals and the direction my business is headed.
As a result of consistently eating well, training every day and working on myself, I am more confident, more productive, more creative, have more energy (I get up at 4am every week day!). I sleep deeply each night, have a fairly balanced lifestyle, and my business has improved as a result. To find out more about what I've been doing, visit Imani Tribe Transformations.
What's in store for 2019?
So, as I prepare to take some well-needed holiday time, my thoughts turn towards what's planned for next year.
Obviously, I plan to continue providing more great copywriting for my fabulous clients.
In May, I'll be speaking at CopyCon, which I'm super-excited about. Did I tell you it's in Melbourne?
And I'm also busy talking to a few key players in the industry in order to work more collaboratively on some projects.
On a more personal note, I plan to submit my novel to a publisher and hope to snag myself a publishing deal. And on the book-writing front, I'm all set to travel to South Australia in October, for a whole weekend of mixing and mingling with, and learning from some of Australia's leading publishers.
All in all, I'm excited to see what next year will bring.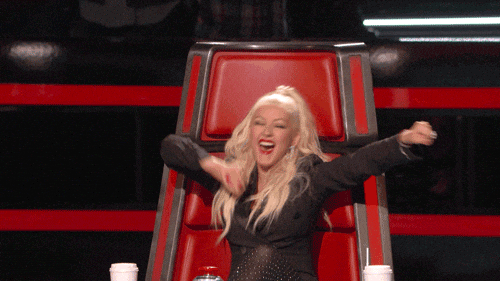 But now it's (almost) time to rest my weary fingers, and rejuvenate my tired brain. It's been a very BIG year!
Thank you for your ongoing support this year. I'm truly grateful.
If you'd like to work with me in 2019, contact me now and book your spot. Places are already filling up for January and February.
For now however, I'd like to wish you a very Merry Christmas and a happy, healthy and safe 2019. I hope you enjoy your Christmas pudding, have a few glasses of bubbles, and start the New Year feeling inspired and invigorated.
I'll catch you again next year.
Cheers
Nerissa