One of the things I love helping my clients with is complying with AHPRA (Australian Health Practitioner Regulation Agency) Advertising Guidelines. As a natural-born 'rule-follower', it's good to know I can use my super powers for the greater good!
However, I never imagined that my diligence in helping one of my clients comply with legislation would have been pivotal in preventing him from going to court, saved him 10s of 1000s of dollars, protected his professional reputation and his practitioner registration, AND assisted in launching an investigation by the TGA.
Want to know more? Grab a cuppa and get comfy, because it's a long tale.
Note: For legal reasons, I need to protect the identity of my client and therefore can't divulge the industry my client works in, the type of medical appliance involved, or the types of adverse reactions experienced by his patients. Nor can I mention the medical company involved in this case.
Find out how my knowledge of AHPRA Advertising Guidelines prevented one of my clients from going to court, protected his professional reputation and practitioner registration, and saved him 10s of 1000s of dollars
Click To Tweet
What started out as complying with AHPRA Advertising Guidelines…
My client is an allied health practitioner who is dedicated to helping people. In fact, helping people and providing them with the best possible treatment is at the heart of all he does. He also takes his responsibility as a health practitioner very seriously and is committed to following all AHPRA legislation — which is why he asked me to write some copy for his website and make sure it complied with their advertising guidelines.
The content we were working on involved the health benefits around using a particular medical appliance as part of a treatment protocol, for several specific conditions. In order to comply with AHPRA's guidelines, it was imperative that we referenced any claims regarding the clinical benefits of the appliance.
This is where my expertise was about to come to the fore.
Checking sources
My client had provided me with extensive information about the medical appliance that he had obtained from the medical company from which he purchased the appliance. This information also included some references to back up the claims the company made about the capabilities and effectiveness of the appliance. I figured this would be a great start but also planned to do my own research to make sure we were covering all bases.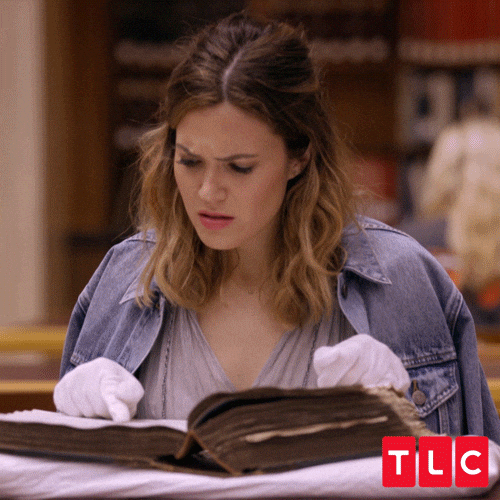 Things didn't add up
Unfortunately, it didn't take long to realise that the information in the medical company's promotional material and on their website wasn't adding up. First of all, there was confusion about the classification of the appliance as the scientific studies cited included all types of classification. Nowhere in the literature did the company indicate the classification of the appliance. Yet, it was imperative for us to know this as it informed which type of scientific studies we'd need to cite.
However, most concerning was the type and quality of scientific studies the company was using as evidence to promote their product. In a nutshell, they just weren't up to standard and certainly didn't meet AHPRA's criteria for 'acceptable evidence'.
If you want to know more about acceptable evidence, head to my blog What does AHPRA really mean by 'acceptable evidence?'
Unacceptable evidence
The problem with the scientific evidence cited was that they used animal subjects, and study samples were not large enough. Now, in some countries, this level of evidence is deemed acceptable. However, AHPRA legislation has very strict guidelines on what acceptable evidence is. They are very clear that studies cited must involve human subjects and must involve a large enough sample group.
More concerning, however, was that out of a total of 22 studies cited in the promotional material, only 2 of them referred to the types of medical appliance my client had purchased. That's right. The other 20 studies related to a totally different medical device. Unfortunately, both of the studies relating to the correct device didn't meet AHPRA standards for acceptable evidence as one was done on animals, and one only had 7 participants in the study.
As the remaining 20 studies referred to another type of device and treatment protocol, they couldn't be used to support claims of treatment benefits.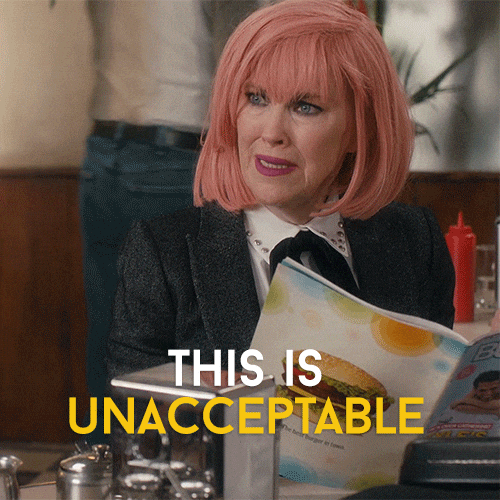 A review of the literature
I was concerned that the medical company did not specify the classification of the medical appliance (which was vital in order to find relevant research studies). I was also alarmed about the type of scientific evidence being cited as evidence to support and sell this company's products. So I undertook a review of their literature and the list of scientific studies they were citing.
I spoke to my client about my concerns and requested that he ask the company to confirm the classification of the medical appliance he was using, while I conducted my research. I knew that if we could confirm its classification, I would be able to conduct a search for scientific studies that we could cite as acceptable evidence if the literature they had quoted turned out to be inadequate.
After I completed the analysis of all the research studies cited by the medical company, I wrote a detailed report. I found that:
only 2 studies related to the type of medical appliance and treatment protocol my client was using, both of which were unacceptable under AHPRA's advertising guidelines
the remaining 20 studies referred to a different appliance and treatment protocol
19 of the studies involved animals
only 3 studies involved human subjects, yet the sample size of these studies was too small to be valid.
In other words, none of the supporting scientific evidence that the medical company was using to promote their products fit the criteria of acceptable evidence under AHPRA legislation.
I sent this report to my client for him to follow up with the company.
Find out why AHPRA protected my client and launched a TGA investigation into the company making a complaint against him.
Click To Tweet
Searching for answers
My client had still not heard back from the company regarding the classification of the medical appliance, so he asked again for them to clarify. He also asked them for additional journal articles to support the claims on the website and promotional materials.
It was also around this time that my client wondered if the medical company had been fully transparent in their dealings with him. Not only did the majority of his patients report minimal improvement in their condition after treatment using this appliance, but a handful had also experienced adverse side effects. He sent me this message:
"After reading your research and comments, I've realised that <company name> has not been completely transparent with me regarding the effectiveness of the <medical appliance>. Coupled with a few <adverse reactions> to my patients, it has not been an effective or proven machine before it was sold to me.
 I feel you have been more my private investigator than my copywriter 😆"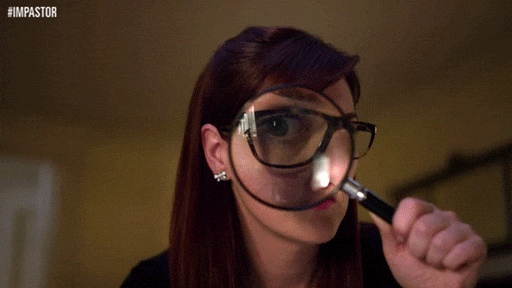 So my client contacted the medical company and had several discussions with various representatives from the company to let them know of the adverse reactions, poor treatment outcomes and his concerns about the lack of clinical evidence to support the use of this appliance.
Disappointingly, the company wasn't very open to any feedback.
Find out why my client thought I was more private investigator than copywriter
Click To Tweet
The company gets cranky
After contacting the head office, he received a reply back from the Head Office of Oceania.
They offered him a one-on-one chat with a professor from a medical university. Apparently, he was happy to help him "strengthen your trust in the device, its abilities and the science behind it". The company insisted there was no conflict of interest between them and the professor.  All we wanted was to find credible, evidence-based scientific studies considered acceptable under AHPRA advertising legislation, so we could write web copy to promote this treatment protocol. Unfortunately, the professor didn't have a good grasp of what we were trying to achieve.
He also went out of his way to quote research around a different medical appliance that had different medical applications.
There was no offer of further scientific evidence for the medical appliance my client was using, other than a case report which had not been verified, peer-reviewed or published in a reputable journal — all of which made it unacceptable evidence in AHPRA's eyes.
The company gets nasty
After advising the medical company that the one case report they referred us to could not be used to back up claims of the effectiveness of the device and be AHPRA-compliant, the company openly expressed their disdain for AHPRA Advertising legislation.
"I doubt that the Australian Health Practitioner Regulation Agency (AHPRA) would not consider studies of animal subjects acceptable evidence…" the professor wrote.
The company also blamed my client for the adverse reactions to his patients without knowing anything about the individual cases. This was despite my client undertaking all necessary training for using the appliance, his continual liaison with the company regarding the use, safety and efficacy of the product, and his willingness to follow the treatment protocol recommended to him by the company.
After his patients had experienced adverse reactions, my client had stopped using the medical device. As there seemed to be insufficient evidence as to the safety and efficacy of the product, he requested a refund from the company which the company agreed to, provided he returned all products supplied to the clinic and agreed to non-disclosure terms.
Now, it would be reasonable to think that the matter would have ended there. But things were about to get very nasty indeed.
AHPRA Advertising Guidelines not only protect patients and consumers, but they can protect health practitioners from complaints made against them in bad faith.
Click To Tweet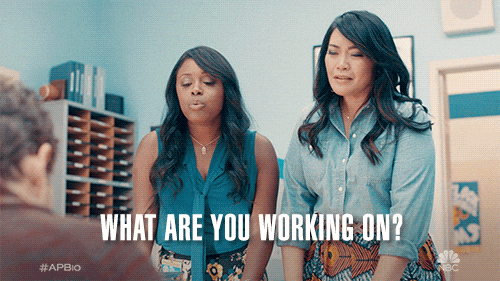 Round 1 goes to the medical company
It wasn't long after the company refunded my client that an anonymous complaint was made to AHPRA about my client's professionalism. The complaint particularly focused on the adverse reactions experienced by patients in his clinic due to the use of a certain medical appliance. The complaint even stated that these patients 'never returned to the clinic.' However, none of these patients made any official complaint and in fact, all of them had continued to attend my client's practice after they experienced the adverse reaction. The only reason that my client found out about their adverse reaction was during follow-up appointments when they were asked about the initial treatment.
Put two and two together and you get a vindictive medical company out for revenge.
My client received notification from AHPRA that he was now being investigated for not meeting expected standards, and that he would have to appear in court.
Fighting back
Thankfully, my client had kept impeccable records about his dealings with the company. He also had the report I wrote analysing the scientific evidence used by the medical company to support and sell their product. After providing this to his lawyer, my client was told there was nothing to worry about. It would be an open and shut case and he would walk away. He'd just have to appear in court.
My client was pretty sure it was the medical company that had made the complaint so he contacted AHPRA himself, outlining his version of events. He provided them with copies of email correspondence between himself and various representatives of the company. He also provided them with a copy of the report I wrote analysing the quality of the scientific references used by the company and why they didn't hold up under AHPRA Advertising Guidelines.
AHPRA thoroughly investigated the case. They read my report, trawled through my website to learn who I was and what I did (I know, right!), and considered all of the evidence put forward. Apparently, they were impressed with the research analysis I did and my understanding of what 'acceptable evidence' is when it comes to AHPRA Advertising Guidelines. Phew!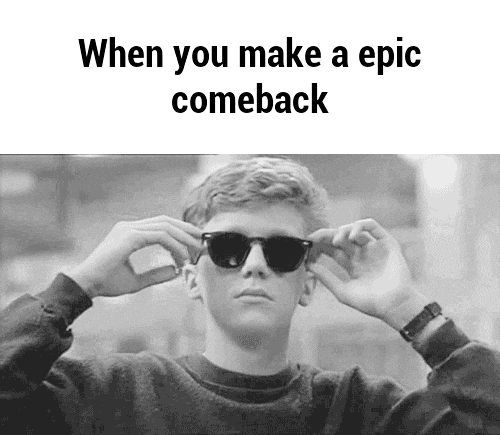 A BIG win for my client
After a couple of months, my client received a response from AHPRA notifying him that they had thoroughly investigated the matter and after their assessment decided to take no further action.
While AHPRA receives many complaints about practitioners, they don't always progress each complaint. They take into consideration the person making the complaint, information about where and how the practitioner practises, historical information about the practitioner, and how the practitioner responded to the concerns that were raised.
After assessing the complaint, AHPRA determined that my practitioner acted appropriately after identifying patient harm and was meeting expected standards. They, therefore, dismissed the entire case and my client didn't even have to attend court.
Hooray!
Not only was his reputation and licence to practice intact, but he also avoided potentially thousands of dollars in fines. Needless to say, my client was very grateful for the part I played in helping him get this result.
"You have done some amazing research Nerissa and thank you again for your help, evidence provided and for your deep understanding of health writing in Australia."
Find out how my knowledge of AHPRA Advertising Guidelines was instrumental in initiating an investigation by the TGA.
Click To Tweet
A BIGGER win for Australian consumers
However, the best was yet to come.
Based on the information provided to AHPRA about the medical company, including the analysis of scientific evidence they were using to promote their device, along with their obvious disdain for AHPRA's advertising legislation, the case was then referred to the Therapeutic Goods Administration (TGA) with a recommendation for them to review the matter.
The TGA subsequently launched an investigation and prohibited this medical company to sell any more of these devices in Australia, pending the investigation.
You can imagine how big my smile was when I heard that news.
To date, I haven't heard any update regarding the investigation into this medical company. However, I hope that the TGA will ban sales of this device (and any others) while dodgy scientific information is used to promote it.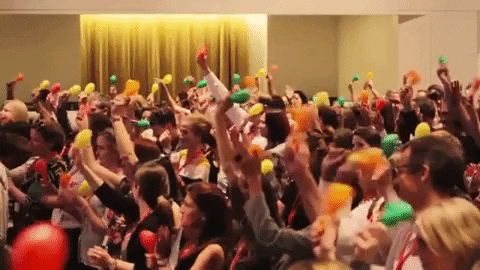 Conclusion
My client has since purchased another medical device from another company that used credible and acceptable evidence in their promotional material. This company was also forthcoming with further information on scientific studies, as requested by my client. We have finalised the copy on my client's website, outlining the clinical benefits (supported by literature) of this device in treating particular conditions. We have also worked together to write a paper for publication in a reputable journal around this type of treatment.
It's obvious from this case study that adhering to AHPRA's Advertising Guidelines not only protects patients but practitioners too. Without our due diligence, this could have ended up very badly for my client. Thankfully, justice prevailed.
If you need help navigating AHPRA's Advertising Guidelines, or would like me to check that information in your promotional material is compliant, please get in touch.
You might also like to download my FREE Credible Compliant Copy Checklist.
Cheers
Nerissa