Creating a startup is exciting, nerve-wracking and overwhelming all at once. There's so much to do — logo, branding, website. And then of course there's all the marketing. But the one thing I see startups failing to do time and again is devoting time (and money) in developing their startup brand identity.
Branding isn't all about your colours, logo, typography or even your website. Brand identity goes well past the visuals, and believe it or not, copywriters can help you enormously when it comes to identifying your brand voice.
Find out how copywriters can help startups develop their brand identity
Click To Tweet
Why is branding important when working with a copywriter?
It's true that copywriters can write awesome copy for your business. But some of us (like me) can help you establish your brand identity too. This is probably the most important thing you need to do BEFORE asking a copywriter to write for you.
Why?
Because your branding is you. It's your business. It's what you believe, your values, your personality and the kinds of words you use, to convey all of that — whether it's an email, a website, or a press release. Without this information, even the most brilliant copywriters will fail to produce copy that you'll love.
Case study
A couple of years ago, I worked with a client who hadn't taken the time to develop her brand identity. Warning bells sounded in my head, but I was a lot greener back then, and ignored them. However, I should have listened because the project was fraught with problems.
First of all, she was trying to merge 4 different businesses (not services) into one business. Because of this, her target market was extremely diverse, which made it very difficult to write copy that would engage everyone.
Secondly, she wasn't clear on what her key messaging was. It only became evident half-way through the project that her prime motivation was purely to sell her services and her 'stuff' to make money, but she hadn't sat down to think about how her offerings made a difference to other people. Her focus was purely on 'flogging' her business. Once again, this made it very difficult to write copy that would engage the audience.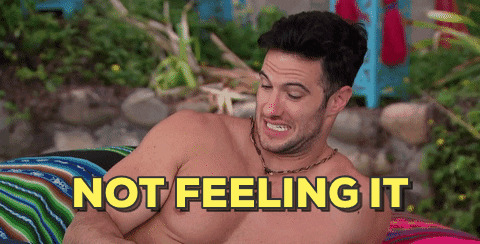 Thirdly, she couldn't explain her business to me. She could tell me what she did, but she couldn't tell me why she did it, how she did it, and why she was different to everyone else who was doing similar things. She expected me to do a lot of research into her field of work, and when I asked her specifics about her business, she couldn't give me straight answers.
Finally, she had no idea on her business values or personality. She was extremely inconsistent with feedback on the copy I wrote — liking one thing, but then not liking it in another area of the text. It wasn't until I heard the dreaded words "I'll know it when I see it", that I realised that I was never going to be able to deliver the copy that I wanted to.
To cut a long story short, I wrote copy that the client was happy with — but I wasn't happy. I knew it wasn't going to hit the mark, nor stand out. And that was because the client had come to me unprepared.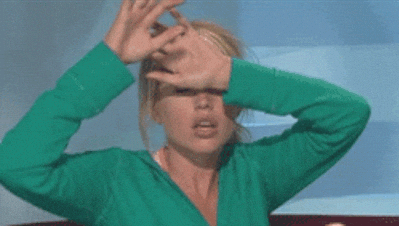 While this was a difficult project to work on, it taught me the importance of only working with clients who know what they're about, and what they want.
Fail to develop your brand and you'll fail to connect with your audience.
Click To Tweet
How I help establish brand identity for startups
Research shows that startups rarely address developing their brand identity early on. It's usually after failed marketing attempts, and when things are looking grim, that they realise they need to develop a stronger brand. However, this is much more difficult to do, than developing a brand identity from the start.
Great brands have purpose. They know who they are, what they stand for, and what their key messages are. If you want your startup to become a great brand, you need to spend time developing your brand voice. This is also known as your Tone of Voice Guidelines (TOV).
What is TOV?
In short, your TOV defines your business, so all you come into contact with know who you are and what you're about.
The TOV guidelines I develop with my clients are pretty comprehensive documents. They include details about:
your vision/mission
your brand (i.e. what do you do/sell/trade in)
voice guidelines (i.e. are you authoritative, fun, flexible, cutting edge, young and hip, etc.)
your brand principles (i.e. what values do you stand for)
your brand personality (i.e. how you want people to see you)
customer avatars (i.e. who are your ideal customers and what are their needs?)
your competitors.
I also include a Style Guide and some extra tips about writing. Pretty cool, huh?
But the best part of developing a TOV guidelines with me, is that once we've done that, I'm able to nail whatever copy you need me to write.
Clients who have developed their own TOV guidelines with me have had very minimal (if any) changes to the copy that I have produced for them.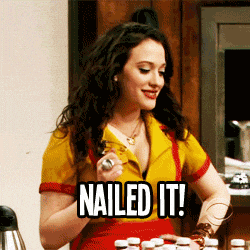 Web copy anyone?
Now of course, startups need more than just some TOV guidelines to get them started. Many need SEO-optimised web copy. Fortunately, I can help you with that as well, so if you want to know more about that, click here.
Business branding and TOV development is something you can't afford to skimp on.
Click To Tweet
Remember, if you want your startup to be a serious contender in the market place, don't forget your business branding. It's an investment that you simply can't afford to skimp on. Contact me today for an obligation-free quote.
Cheers
Nerissa