For those of you with a sharp eye, you might have noticed something different about my logo lately. If you haven't, then that's great!
Aside from the ® symbol in my logo, you'll notice that the leaf has moved to one side.
Why?
Because I was recently engaged in a game of "fruit wars" — which I won!
Let me explain…
Find out how I took on a tech giant's legal fight and won
Click To Tweet
The first move
In August 2020, I engaged the services of a trade mark lawyer to trademark my logo. Due to trademark laws, it was impossible to trademark my business name, so trade marking my logo was the next best thing. I have worked extremely hard to build my business and the last thing I wanted was for someone else to come along and trade on my good reputation. Given the name of my business is contained in my logo, it seemed like a great way to protect my business name as well as my branding.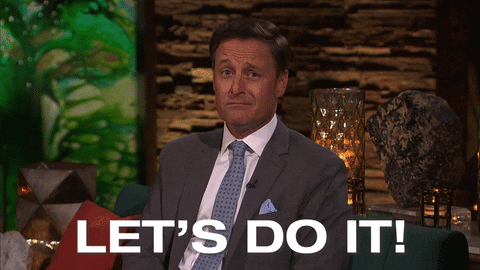 Those of you who have trade marked a logo before know that the process can take some time, and that if another business believes that your logo is similar to theirs, then they are able to contest the trade mark.
The counter-move
All seemed to be going well, until at the 11th hour just before my trade mark was to be registered, lawyers for a tech giant named Apple lodged a Notice of Intention to Oppose my trade mark.
Apple was claiming that the trade mark was:
substantially identical or deceptively similar
similar to a trade mark which already had a reputation in Australia
scandalous or contrary to law (yes scandalous!)
likely to deceive or cause confusion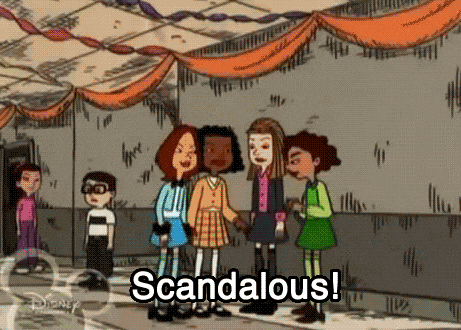 Now I don't know about you, but my lawyer and I didn't believe my logo was substantially identical, deceptively similar or likely to cause confusion with Apple's logo, especially given I wasn't even competing in the same industry as them. (For legal reasons I can't use their logo, but do a Google search if you'd like to compare the two).
So we decided to fight.
Why was my logo described as 'scandalous'? Read my blog to find out
Click To Tweet
Moves and counter-moves
Our next move was to let Apple know that we weren't going to be intimidated by a global tech giant. So we lodged a Notice to Defend form and sat back and waited.
A couple of months later (told you the trade mark process can take a while), a lawyer for Apple came back to my lawyer with a proposal. It seemed that the leaf on my apple was the part of the logo that they had problems with. So they proposed that I move the leaf on my apple to the other side of the stem OR remove the leaf from the apple altogether.
Given that that my logo had meaning to my business and I didn't want the hassle of rebranding, designing a new logo, or a long, drawn-out court case, I happily agreed. Changing the side where the leaf sat was a very minor compromise which meant that I could still go ahead with the trade mark for my logo.
So we submitted a new design to Apple and they agreed to withdraw their opposition to trade mark my logo.
About 6 weeks later, my logo was officially trade marked and my business name was significantly protected.
Hurrah!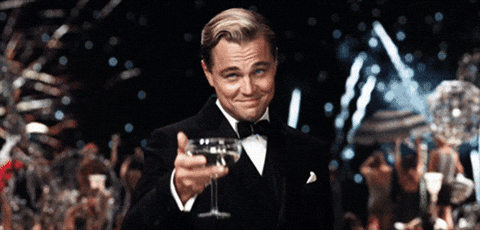 What's in a logo?
I am absolutely thrilled with the result because my logo isn't just my branding — it contains powerful images that represent my business.
The apple, EKG line and stethoscope all serve to indicate that health and medical writing is at the heart of what I do.
Apples are often associated with health, wellness and knowledge. My writing always aims to promote good health and empower my readers by providing up-to-date, credible and accessible health information, that they can implement in their own lives.
As well as being an indication of how healthy your heart is, the EKG line is a reminder to live life to the full, while we can. Healthy living allows us to maximise the number of our years, and the quality of life that we get to live. In order to live your best life, you need quality health information that you can rely on.
The stethoscope is one of the most important symbols of medicine. It's also a powerful symbol of scientific expertise, reflecting the fact that all my health copy is sourced from credible institutions and organisations, draws upon the latest scientific research, and is compliant with AHPRA (Australian Health Practitioner Regulation Agency) legislation.
My logo isn't just my branding — it contains powerful images that represent my business.
Click To Tweet
A trade mark win for small business
To be able to keep my logo pretty much intact is a big win for me.
I'm not a large business. In fact, it's pretty much me doing everything with a bit of outsourcing on the side. Plus, I'm also raising a family, and taking care of a husband and a dog.
I don't have a team of designers, marketers or lawyers at my beck and call, and I am a long way off being a $2 trillion business with a bottomless pit of money to spend on legal fees to get what I want.
So yes, I'm pretty happy with the outcome.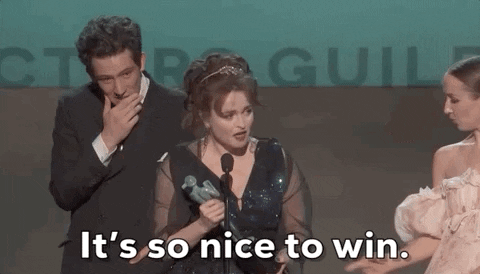 However, I would be remiss not to thank my amazing trade mark attorney, Lisa Wind from Win Trade Marks, who did all the work in getting me this result.
Thank you, Lisa.
I'd also like to point out that the lawyers for Apple were apparently pretty reasonable to deal with, and were at no point out to get me. They were just doing the job that they were paid to do.
So now I've protected my brand, it's back doing what I love — helping national organisations, global companies and health practitioners connect with the wider community, so they can be seen as the trusted health authority in their field.
If you'd like me to help you create high-quality health and medical content, get in touch.
Cheers
Nerissa