If you're reading this, you've probably breached AHPRA advertising guidelines and need to know what to do.
Or you're doing your homework, so you're prepared…just in case.
Either way, I'm here to help.
Don't panic
Firstly, don't panic.
You're not likely to be fined straight away.
The Australian Health Practitioner Regulation Agency (AHPRA) takes a risk-based approach to managing compliance.
This means that they evaluate the potential risk to consumers your advertising poses and take appropriate action for that risk.
They also focus on non-compliance matters that pose the highest risk to consumers and take action that will have the maximum benefit for consumers.
So, unless you've done something pretty serious, (like claiming to be a doctor when you're not) you'll be okay, as long as you correct your advertising.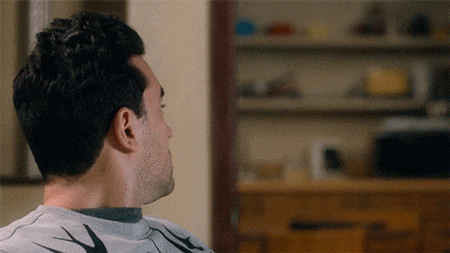 How does AHPRA know my advertising is non-compliant?
AHPRA may have discovered content on your website or other advertising that doesn't comply with their guidelines through a random audit, or because they received a complaint about your advertising.
AHPRA advertising breaches may be found during a random audit, or because a consumer has lodged a complaint.
Click To Tweet
How does AHPRA manage advertising complaints?
If someone has complained about your advertising, AHPRA will:
Review your advertising to check whether or not it complies with advertising legislation.
Assess potential risk to consumers if the advertising breaches AHPRA advertising guidelines.
Act to ensure you comply with their advertising requirements. This will depend upon the level of risk your content poses, and who is responsible for the advertising (e.g. individual practitioner or a corporate entity).
All advertising breaches are managed on a case-by-case basis.
How do I correct content that breaches AHPRA advertising guidelines?
1.      Read your letter
Unless your advertising breach is very serious, the first time you'll hear about non-compliance is through a letter sent to you by AHPRA. This may be sent via email.
The letter will notify you that you have non-compliant advertising that breaches National Law. You will also be directed to correct your advertising within 30 days. Make note of this deadline.
2.      Understand what you need to fix
AHPRA will advise you on what content on your website is non-compliant. They will also explain which part of the National Law you are breaching and give you information on how to check and correct your copy.
However, as a regulatory body, they can't give you legal advice, check your copy for you, and will not give you specific instructions on how to fix it. It is up to you to fully understand the advertising guidelines and ensure your web copy (or any other advertising) complies.
Common mistakes include:
Lack of acceptable evidence — You may have made a health claim that is not backed up by acceptable evidence. My blog "What does AHPRA really mean by 'acceptable evidence'" can help.
Unrealistic expectation of treatment — Your copy may give consumers unrealistic expectation of the benefits of having your treatment.
Claims around specialising — You may have claimed you are a 'specialist' or have 'specialist skills', when you don't hold specialist registration in your profession. (Having extensive experience or extra training doesn't qualify you as a specialist)
Misuse of titles — You may be using titles that you are not qualified to use, or using titles to mislead consumers (e.g. calling yourself 'Dr' and not clarifying that it's a PhD you hold, as opposed to a medical degree)
Testimonials — You may have used patient testimonials on your website that mention clinical aspects of care. My blog "How to get AHPRA-compliant testimonials" can help with this.
If you breach AHPRA advertising guidelines, you will be given an opportunity to fix them before you are fined.
Click To Tweet
3.      Amend your copy
Once you understand where you've gone wrong, you will need to amend your copy. This may involve:
editing your copy
finding appropriate research studies to back up your health claims (aka acceptable evidence)
deleting parts of your copy.
AHPRA's Advertising Hub has a load of resources that you can access to help you with this process.
If you're still unsure if you comply with the advertising requirements, you can seek advice from your:
professional organisation — some have position statements that may be helpful
insurer
independent legal adviser.
4.      Check the rest of your advertising
Being notified that you have breached AHPRA advertising guidelines is a great opportunity to have a good look at the rest of your website and check that it's compliant. Often non-compliant copy is repeated on multiple pages throughout health practitioner sites. AHPRA usually only outlines non-compliance issues that they have been alerted to, so there's a chance you may have other advertising mistakes elsewhere that they (and you) don't know about.
You should also check your social media platforms, directory listings and any other websites you own.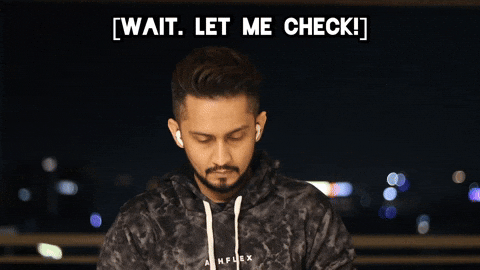 It's a good idea to check ALL of your advertising if you've been notified about AHPRA advertising breaches.
Click To Tweet
I've corrected my non-compliant copy. What next?
If you've corrected your copy that's all you need to do. You don't need to contact AHPRA and let them know. They are likely to check after the 30-day period has lapsed. But be aware, now you're on their radar as having non-compliant copy, you may be subject to extra random audits, and may have to be extra vigilant.
It's also important to remember that every time you renew your registration with AHPRA, you will be required to declare that your advertising complies with their guidelines. So, it's important to understand what they are and how they apply to your business.
Consequences of not fixing your advertising
You're probably wondering what will happen if you don't fix your non-compliant advertising. Well, it depends. It depends upon how serious your breach is, the risk it poses to consumers, and your willingness to make your copy compliant with AHPRA advertising guidelines.
AHPRA understand that most of the time, health practitioners want to do the right thing and that sometimes they just need a bit of extra help. But there are consequences for those who don't take compliance seriously.
Potential consequences include:
Fines
Individual practitioners can be fined as much as $5,000 per offence while corporate entities can be fined up to $10,000 per offence for most non-compliant issues.
For more serious issues including misusing titles, fines can be as high as $60,000 per offence for individuals, and $120,000 per offence for corporates.
Remember, that is per offence. So if you have multiple offences, this can add up to a lot of money!
Conditions on registration
If you don't take the process seriously or aren't willing to comply with advertising guidelines, AHPRA can impose conditions on your registration that may impact your ability to practice.
Tribunal or prosecution
If you decide not to comply, AHPRA may refer your case to a tribunal hearing, where you may be suspended or have your registration cancelled. They are also within their rights to prosecute you.

I need help with AHPRA compliance
Making sure you comply with AHPRA advertising guidelines can be tricky.
Even though AHPRA have resources on their website, they can be difficult to understand. Plus, it's really time-consuming to cross-check all your content to make sure they comply. Many health practitioners find the process so overwhelming that they put it in the 'too-hard' basket and hope they don't get audited or reported.
But compliance is really important.
And I can help in several ways.
Credible Compliant Copy Checklist
My FREE Credible Copy Checklist is a simple guide to meeting the AHPRA advertising guidelines. You can use this when writing your copy, or checking if your existing copy is compliant.
AHPRA Compliancy Check
I can audit your web content, including testimonials to make sure they comply with the guidelines. I can do this after you have corrected non-compliant copy, or simply to make sure your website won't get you into trouble in the first place!
Learn more about an AHPRA Compliancy Check.
Correcting AHPRA advertising breaches
I can help correct your copy if you have breached AHPRA advertising guidelines. I've worked with other practitioners who have been in the same boat, so understand the process.
If you need help with this, contact me directly.
AHPRA-compliant websites for health practitioners
If you're really serious about building your practice and complying with AHPRA, then you may be interested in my web packages.
Not only can I write you a full website that complies with AHPRA advertising guidelines, I will also ensure it's patient-friendly and found on Google.
My AHPRA-compliant website packages are designed specifically for health practitioners regulated by AHPRA who want to build trust with their patients, promote their practice and increase bookings.
You can check out my packages here.
The Melbourne Health Writer can help health practitioners comply with AHPRA advertising guidelines.
Click To Tweet
Remember, ensuring your copy complies with AHPRA in the first place is much easier than needing to spend time and effort correcting your advertising when you've breached the guidelines.
I know complying with AHPRA advertising guidelines can be a giant pain in the butt, so if you need help you know where to find me.
Cheers
Nerissa
Disclaimer:
Every effort has been made to ensure information contained in this post is in line with relevant legislation and the Australian Health Practitioner Regulation Agency (AHPRA) advertising guidelines.
The Melbourne Health Writer is not a legal professional and therefore will not be held responsible for any non-compliant advertising that may result in an audit, fine or other sanction, as a result of following the information in this post.
If you are unsure if your advertising complies with the National Law, you should seek advice from your professional association, insurer and/or independent legal adviser. We recommend you find further information about AHPRA compliance, including specific examples at https://www.ahpra.gov.au/Resources/Advertising-hub.aspx.